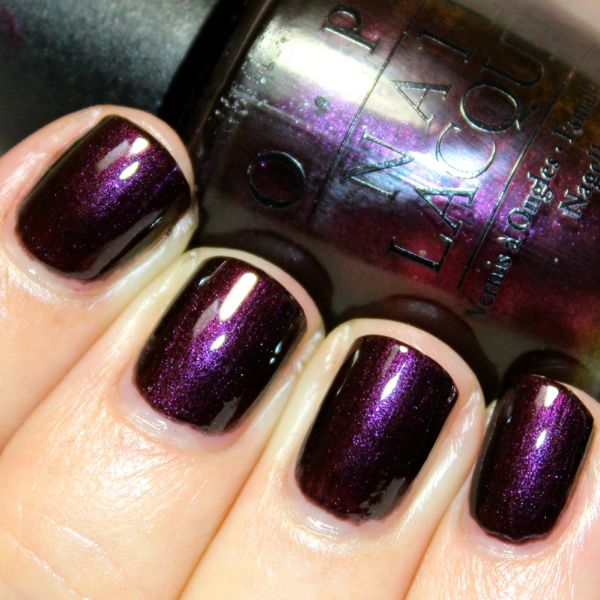 OPI Black Tie Optional is an older polish that I got early on into my OPI obsession. It's a gorgeous blackened purple with slight pinkish purple mircroshimmer. Since it's quite an older polish it comes with the thinner brush that OPI used to make, but it still went on easily and was opaque in two coats.
I love dark, vampy polishes like this and am happy to have it in my collection. You can never have too many purple polishes I say. It's funny to think that when I purchased OPI Black Tie Optional about 6 years ago, I only had a handful of OPI nail polishes in my collection. I've certainly acquired many polishes since then and my collection continues to grow. The drawers I keep my polishes in don't really have much room left! Maybe that just means I need to find a better storage solution.
What's on your nails today?
OPI is a staple brand in many salons and spas, and can be found in many home collections as well. This October is all about sharing your OPI stash. Be sure to head over to Chantal's Corner, KalynLord.com, and Scarlet Beauty for all their swatches! Don't forget to play along by tagging your own manicures with the #OPIOctober tag!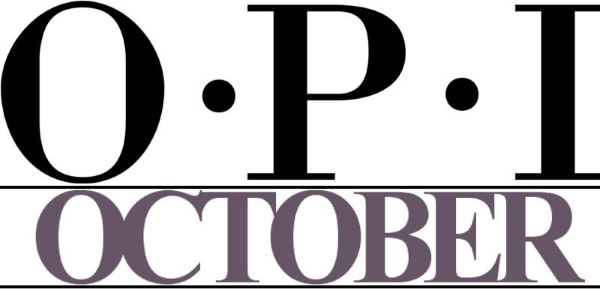 Follow Scarlet Beauty!
Twitter | Instagram | Facebook | Bloglovin' | Google+