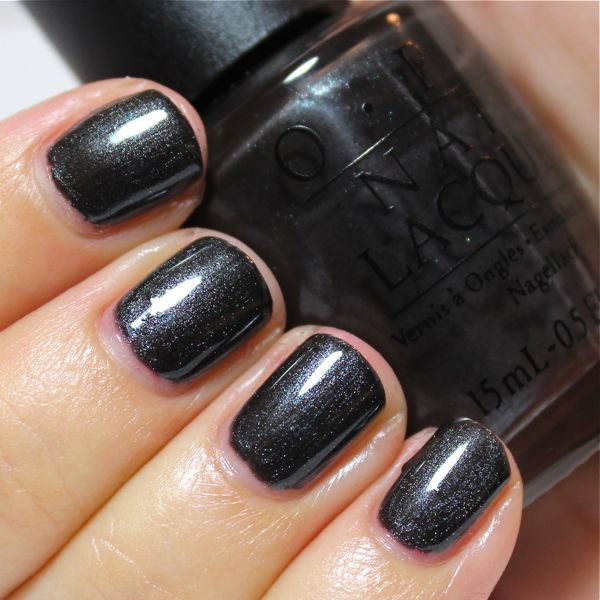 OPI Black Satin is a stunning gunmetal grey with silver microshimmer and a high shine finish. This nail polish made it into my collection as one of the first few OPIs I ever purchased and definitely ignited a love for the brand that is going strong to this day.
The formula is a bit thin, and it's funny going back to this older OPI polish with a thin brush after being so used to the thicker, easier to use brushes that come with their polishes now. Still, it goes on well and was opaque in 2 coats. I'm not even using a top coat in this photo, and look at how gloss that finish is!
Sadly since this is an older polish that has been discontinued for some time, it may be a bit tricky to find. I still hear of it popping up at discount places and it's available to purchase on places online if you search.
Before busting this out for OPI October, I hadn't worn this one in quite a while, but I need to fix that ASAP and start bringing it back into regular rotation. I had forgotten how much I adore this colour!
OPI is a staple brand in many salons and spas, and can be found in many home collections as well. This October is all about sharing your OPI stash. Be sure to head over to Chantal's Corner, KalynLord.com, and Scarlet Beauty for all their swatches! Don't forget to play along by tagging your own manicures with the #OPIOctober tag!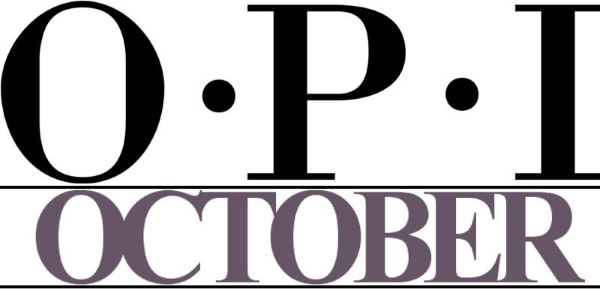 Follow Scarlet Beauty!
Twitter | Instagram | Facebook | Bloglovin' | Google+