When I saw Dior New Red blush, it immediately stood out to me. As soon as I swatched it, I knew that I had to have it.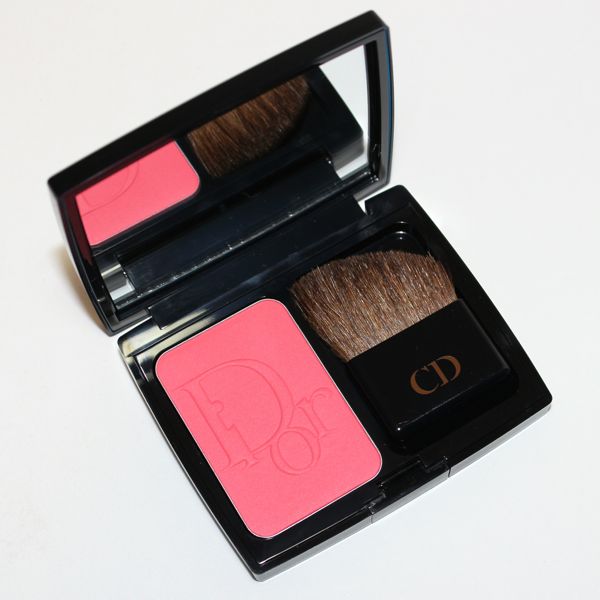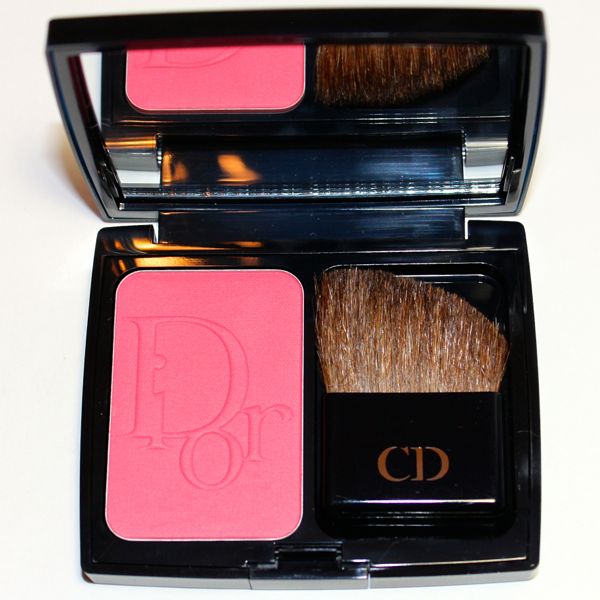 Dior New Red is a vibrant reddish pink. It has buildable coverage so you can wear it sheered out or layer it for more intensity. As with all DiorBlush, it comes in sleek navy packaging with an angled brush included in the compact. I'm not sure that I'll get too much use out of the brush it comes with because I do already have a few favourite brushes I use to apply blush, but it would definitely come in handy for on the go touchups.
I've been on a bit of a Dior kick lately. I have only tried the brand recently, but I'm already hooked and wondering why it took me so long! In the short span of a couple of weeks, I picked up this blush, a Fusion Mono eyeshadow and 3 of the 5 Couleur eyeshadow palettes. It definitely helps that I got most of that as an Optimum Point redemption, but I am already drooling over the new eyeshadow palettes for the holidays as well as some other Fusion Mono shadows. I originally was really intrigued by the Diorific Golden Shock highlighter, but I have been reading a lot of reviews of it lately, and it turns out that the beautiful gold is just over spray and from the swatches I've seen, it's pulling very yellow on people, so I'll probably pass on that. It's a shame because it's so pretty, but there are always a lot of gorgeous highlighters that come out for the holidays. I'm looking at you Chanel Camelia de Plumes Highlighting Powder. Anyway, I'll be reviewing the rest of my Dior goodies soon.
Have you tried Dior DiorBlush 889 New Red? What are your Dior must haves?
Follow Scarlet Beauty!
Twitter | Instagram | Facebook | Bloglovin' | Google+