I'm so happy to have Julie from Swatch and Review guest posting today! She can sure rock a blue lipstick!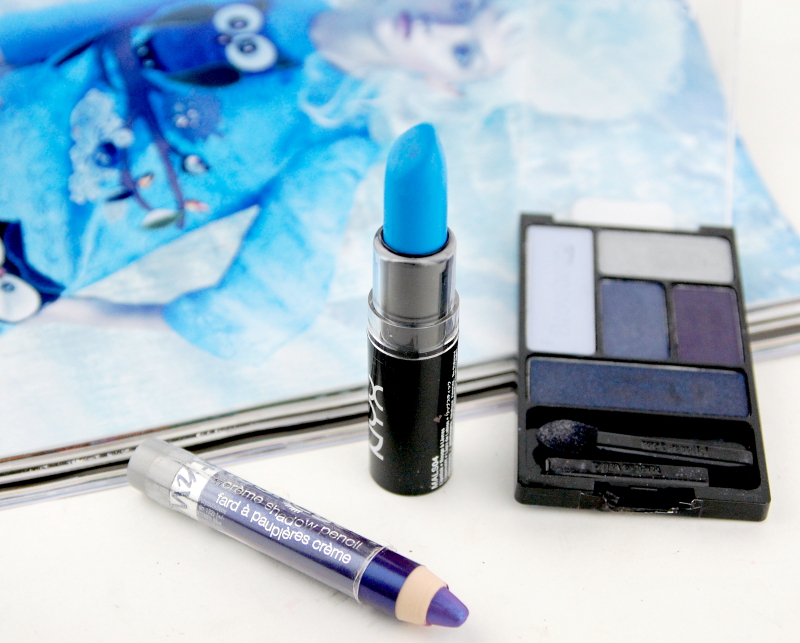 Hi all! I'm Julie from Swatch and Review! When "Blue and Silver" won for the Canadian Beauty Bloggers' theme of the month, my first thought was to do a quick and easy manicure and be done with it. But… I was up to the challenge of incorporating both blue and silver into my makeup. And since I am working on this post during my time in Australia at PAX (a video game/comic book/nerd conference), I figured this was the perfect time and place for a crazy cool makeup look.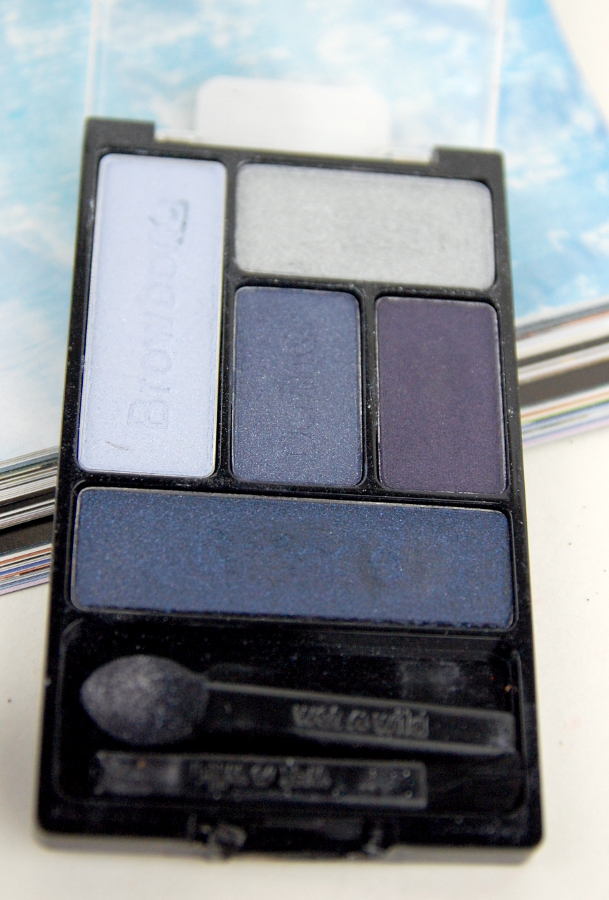 The look all started with Wet n Wild's limited edition eyeshadow palette, High Wasted Jeans. (no that's not a typo). It had a nice mix of blue and silver shimmers that would be perfect for an icy eye look.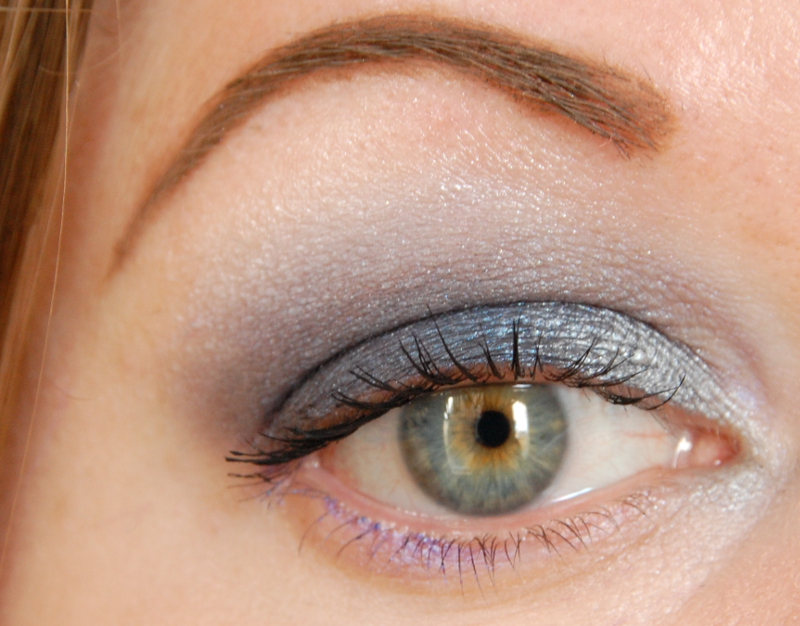 I used pretty much all the shadows in the palette, starting with the darkest on the lid and blending my way out with lighter colours.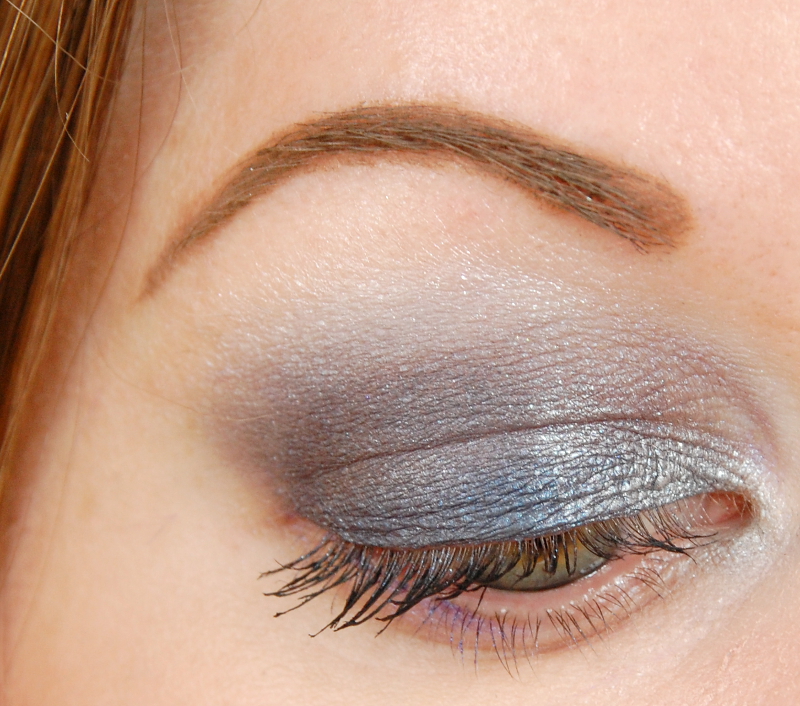 I used the silver shade in the inner corner and a bit on the centre of the lid just for some dimension.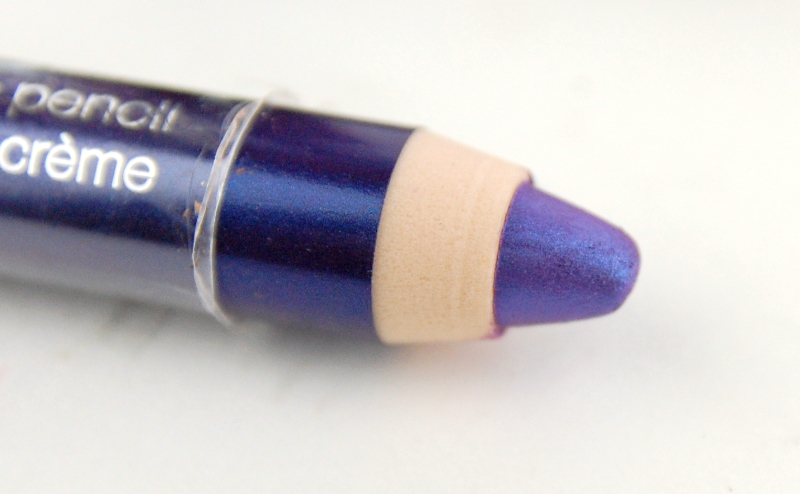 I also added the Wet n Wild Idol Eyes Creme Shadow Pencil in Techno on the lower lashline just for fun. I did try this as a shadow base at first but it was a bit too greasy to stay put.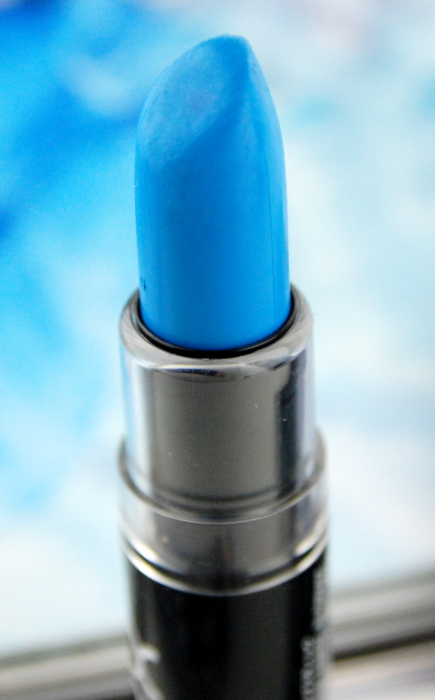 Next up, blue lips. I started with a light base just around the outer lipline with Kat Von D's Poe (not shown here, it's a dark navy blue with glitter) and then filled in with NYX Macaron Blue Velvet (above).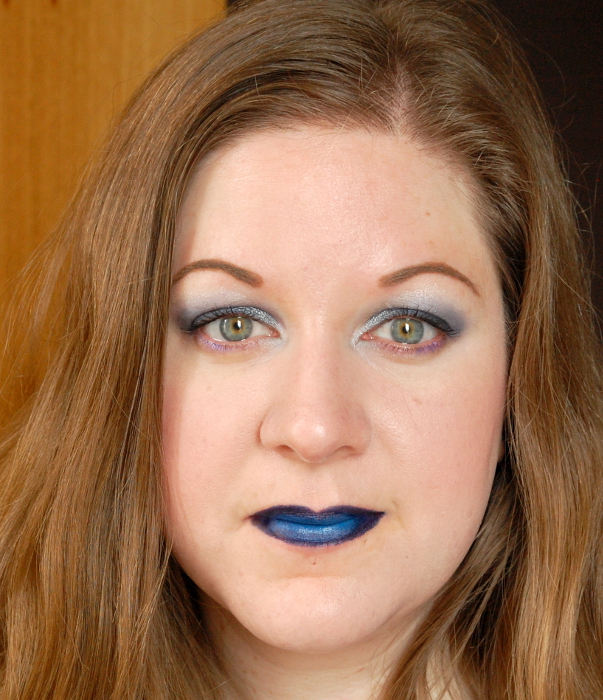 And here's the final look! Not something I'd wear everyday, but still pretty wearable. I didn't get too many odd looks at the PAX convention either.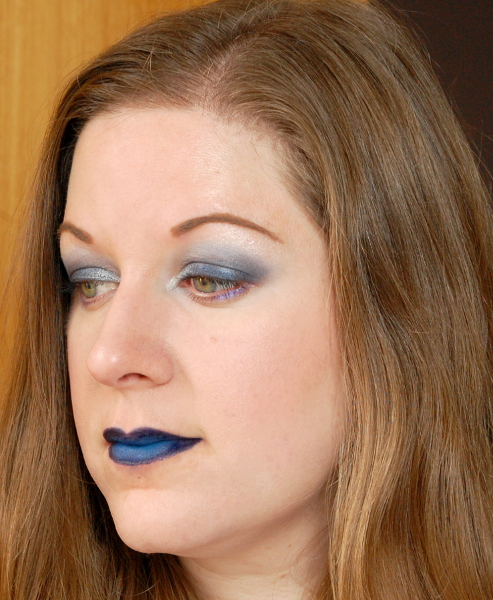 I think that, minus the blue lips, the eyeshadow look is way more smoky and less "80s blue". For a palette I didn't think I would use much, I am reach for High Wasted Jeans a lot more now after creating this look!
WHAT DO YOU THINK OF BLUE LIPSTICKS? Would you dare?
Follow Scarlet Beauty!
Twitter | Instagram | Facebook | Bloglovin' | Google+